By Toyo Ito
During the day the Tower of Winds stands as a 21m tall opaque object, its aluminum cladding shielding the mirrored plates and lights within. At night the lights and reflective surfaces dance to the music of the city, computer controls reacting to both man-made and natural forces: There is a variety of patterns and differing degrees of transparency achieved by a combination of over 1,000 lamps, twelve neon rings, and thirty flood lights, the last situated on the ground and directed upwards within the tower.
Ito created a work of art/architecture of simplicity that reflects the complexity and nature of the city and its inhabitants. His influence was the music of the environment combined with human interaction and its effect on it.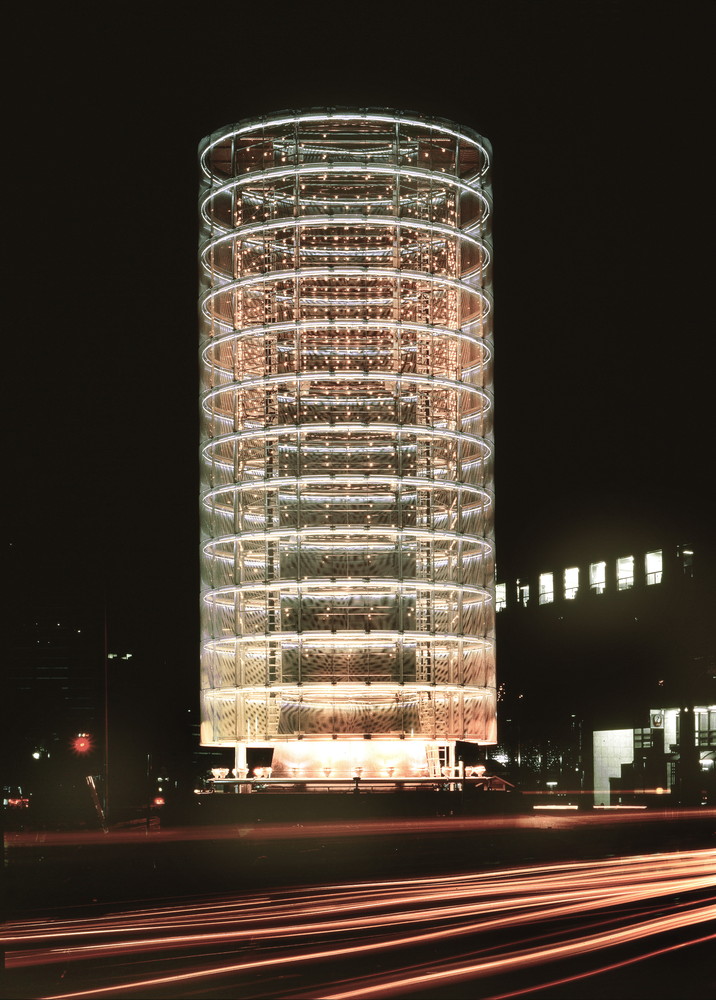 As volume one of Caipirinha Productions Architettura series, Toyo Ito's Tower of Winds is a sensible choice as a piece of architecture to inspire and inform the music-making process, particularly electronic music. Savvas and Taylor developed a production technique that accepts environmental inputs (sans keyboards and other devices) much the same way the tower reinterprets the sounds of the city. The result is an ambient soundtrack to the Tower of Winds, rising and falling with layers of sounds and rhythms to the day and hour. Two more titles have followed indicating there are many more avenues to be explored between music and architecture.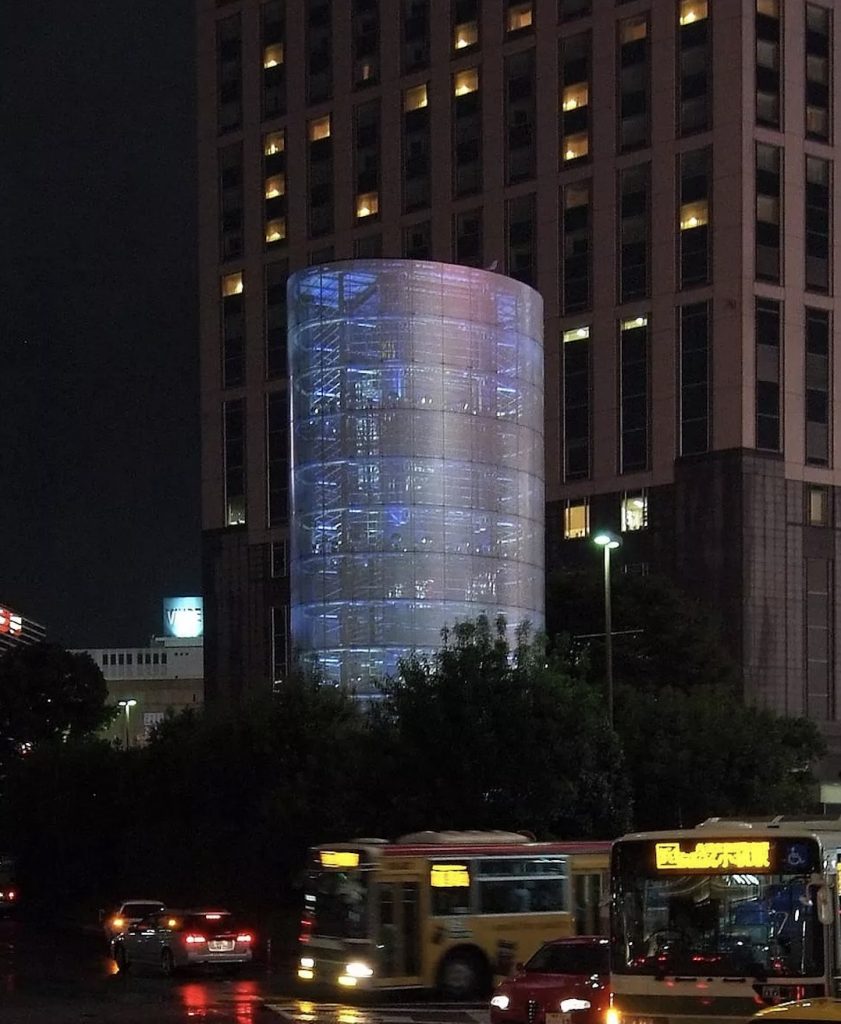 From an architect's point of view, this crossover influence is refreshing, though architecture has typically limited music's influence to related functions, such as theaters. But to ignore music's possibility to inform architectural design means accepting that the latter exists in a cocoon, excluded from the world around us and its vast layers of inspiration. The Tower of Winds, and its subsequent "soundtrack", help us to see the possibilities.