By Mario Cucinella Architects – Lighting Design By Piero Castiglioni
Art and architecture between form and matter, between city and civilization
The history of a building is important: its stratifications given by time, its modifications, its architecture reflect the culture and vicissitudes of the families that have inhabited it, and the context in which they lived.
In the heart of Milan, MCA has developed an architectural renovation project of an historic 19th-century building, and to extend and annex additional areas for museum uses.
Studio MCA was also entrusted with the interior design, the museum displays, and the general art direction.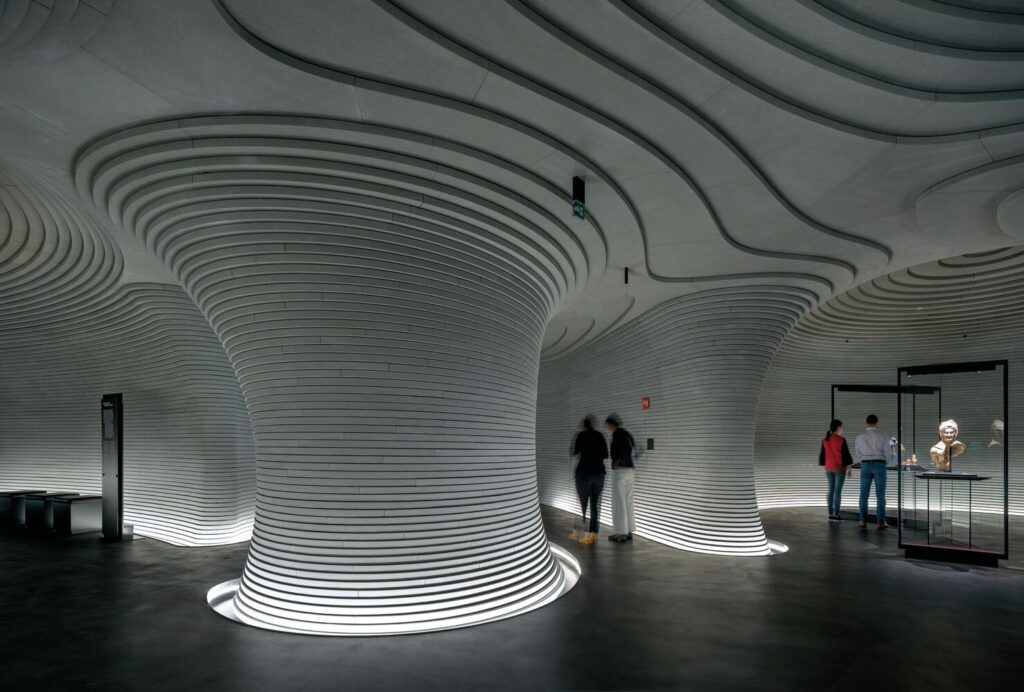 A place open to the city
The project was born of a desire by Fondazione Luigi Rovati to create a museum within the historic 19thcentury Bocconi-Rizzoli-Carraro Palace for displaying an important collection of Etruscan artifacts.
A non-conventional architecture was developed in which references to the Etruscan tombs of Cerveteri evoke that civilization's lively relationship with the world beyond death. Hypogeum-inspired spaces were inserted under the palace and extended beneath the garden, including three domed rooms that create an atmosphere of mysticism and suspense.