By Osamu Morishita Architect and Associates
We would like to hand over this precious global environment to the next generation and carefully secure it. This is the prime idea of the client company. SDGs idea is permeating society now, and the owner company tries to contribute to the world to create a continuous and prosperous society according to their policy for sustainability " creating new value and worth to make children in the future happy" Hydrogen is one of the most hopeful energy media of the next era. It generates electricity through a chemical reaction with oxygen, enabling automobiles to run without the emission of carbon dioxide. This facility is highly effective in directing carbon neutrality. Especially this hydrogen station is directly connected to the neighboring plant that produces hydrogen with pipelines.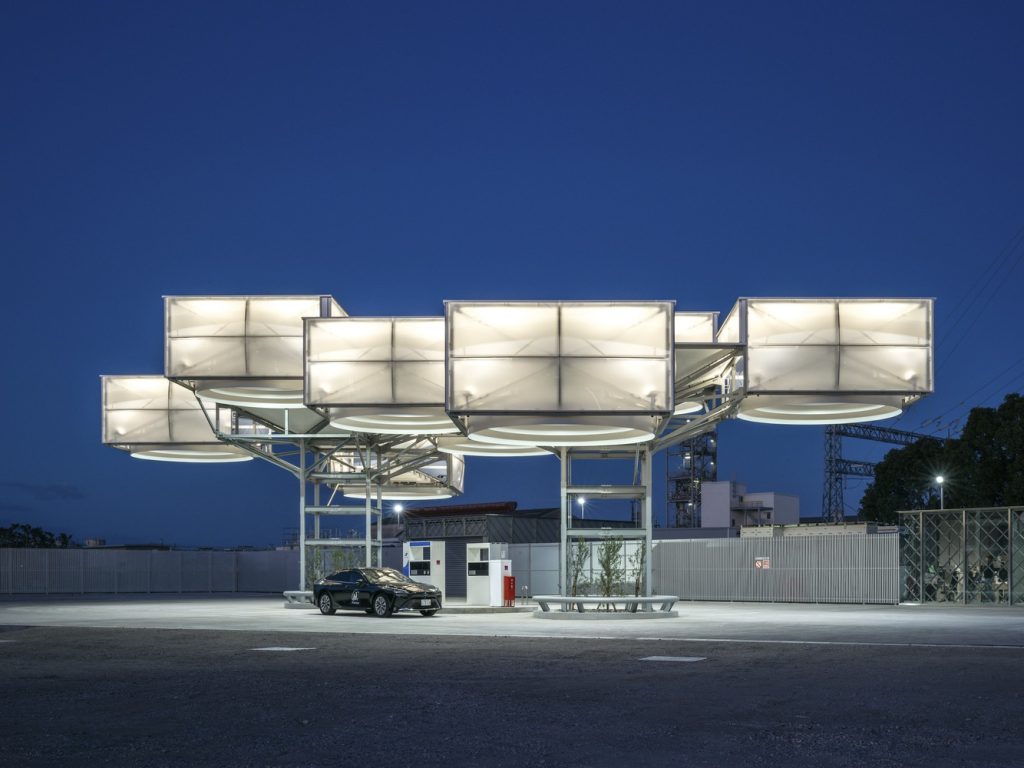 A translucent cloud-like canopy floats in the air as a metaphor for expressing hydrogen. The cube-shaped units are covered with ETFE film and make people perceive the feeling of a balloon lightly floating in the air. Units fly around a grouping pillar called a tree, gathering and looking like a cloud or like a large tree. It is not a composition for the purpose of creating a shape, but a composition that envisions a system that covers the space ennui while being conscious of harmony with the environment. The structure gives the observers a mysterious perception like a cloud lightly floating in the air.