By David Gilbey
A splash of colour can add drama and atmosphere to a project and when used appropriately the results can be inspiring! We love when colour is used in a celebratory manner or when it is used for visual contrast or in branding or storytelling.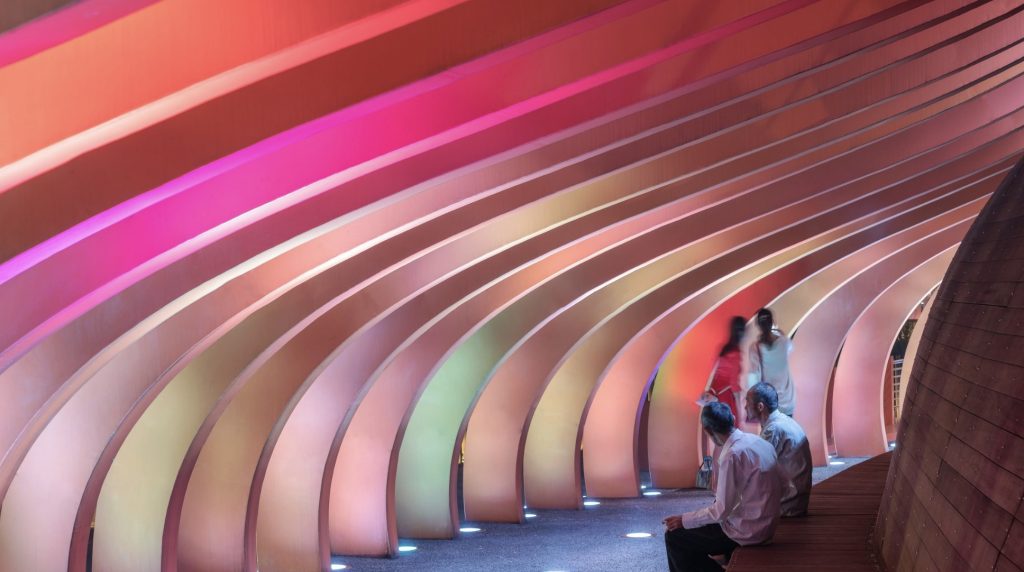 This is no new story, architects and artists, the influencers of their day pushed the boundaries of colour and we see great celebrations of it from the very early days of indigenous art, through to the majestic use of colour through Persian influenced architecture, vivid tiling, through film and theatre with its use of colour gels to the advances in lighting colour changing technology, with DALI and DMX regularly used on architectural projects to create changing vistas and moods.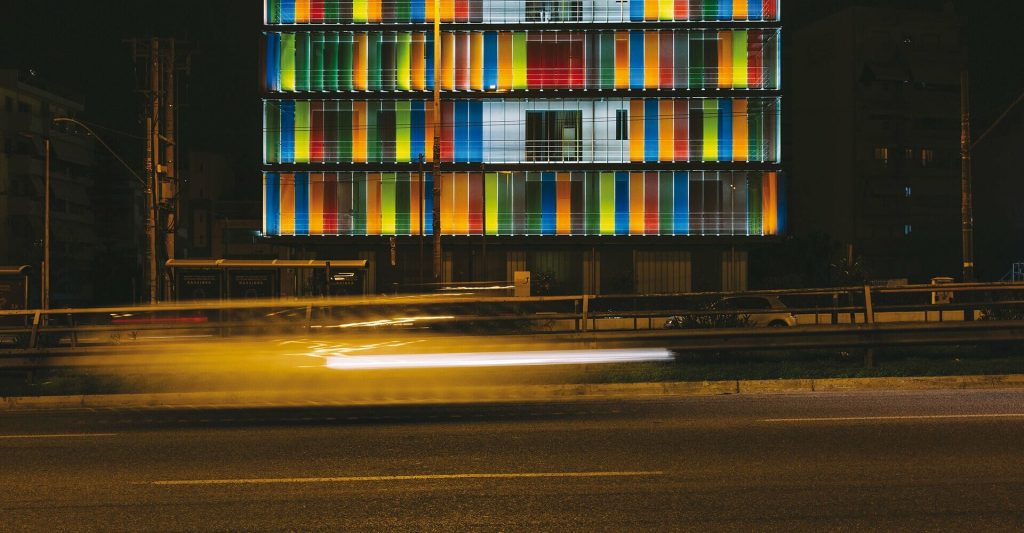 As lighting designers this provides both opportunities and responsibilities, the key in everything that we do has to be context to the project and its surrounds, colour used inappropriately can be visual noise or graffiti and colour can be used to evoke or provoke.
Below you will find some inspiring examples, we have to give a shout out to Michael Grubb for their Guinness Storehouse project, using colour subtly to provide, contrast, visual interest and context, this is an outstanding project that we really admire. The JLP Shires Shopping Centre (Leicester UK) colour changing façade, storytelling at its best representing the textile industry of the area, we love how colour can be used to turn the mundane and necessary into objects of desire, like the pylons below in Scandinavia.
We would love to hear about your favorite examples whether good and bad and be aware you purveyors of bad taste there is a member of The Lighting Police near you who will call you out!