By Liska, Iceland
Located in Iceland's capital city, Reykjavik, Hallgrímskirkja is the country's largest church and most famous landmark. The stark hexagonal form of the church is reminiscent of Icelandic nature, rough and pure. The church is not just a place of worship and community, but also an important hub hosting many cultural events in collaboration with the city and its institutions.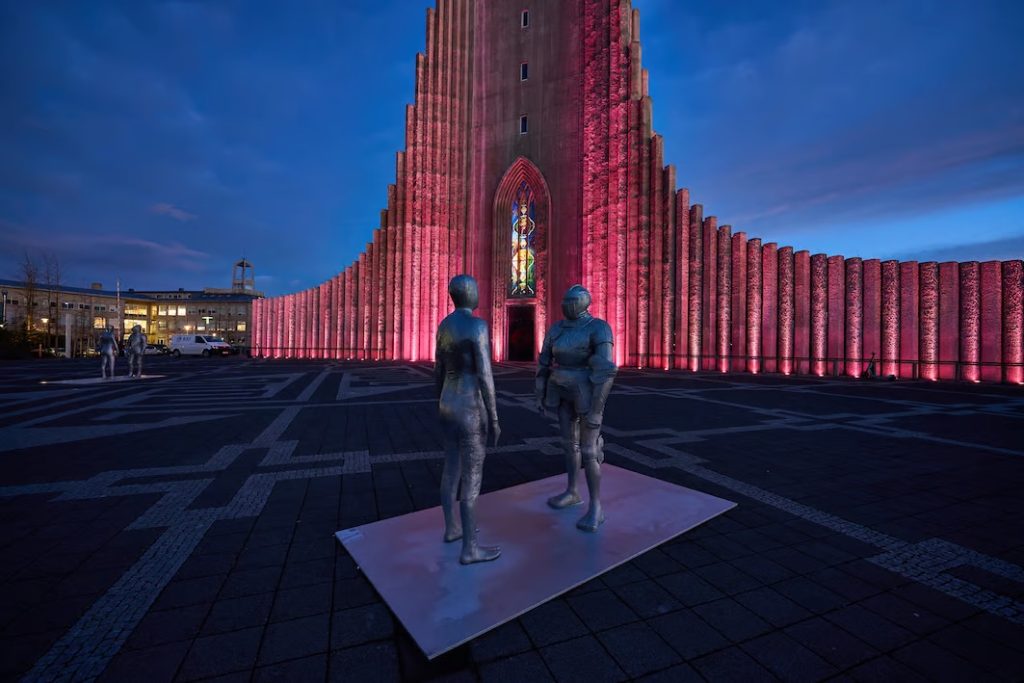 Designed in 1937 by Gudjon Samuelsson (d. 1950), Iceland's state architect, the church's iconic expressi architecture is visible from almost anywhere in the city. The futuristic, yet timeless architecture was thought to be a progressive idea in the days of its making. Perhaps similarly progressive and bold was the decision made by the church administration in 2021 to commission the redesign and installation of a new lighting system to keep up with latest technological solutions and provide a smart DMX lighting ecosystem including LED luminaires and dynamic control options. An automatic lighting cycle is programmed to adjusts to the winter darkness and save energy throughout the brighter part of the year by applying dimming profiles in the evening but also turning all exterior lights of during the night to reduce light pollution.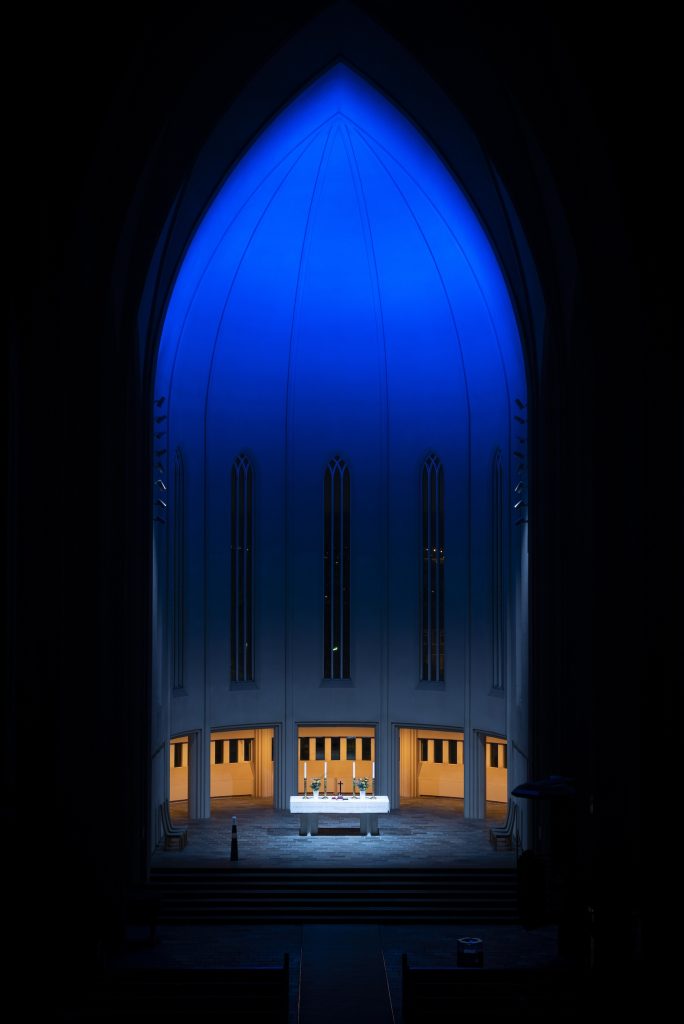 The monumental church facade with its descending basalt-like pillars and iconic bell tower is well known and a popular tourist destination. In addition to providing general lighting, external lighting is programmed to honour religious, national, or international movements and celebrations with various symbolic lighting scenes, both static and dynamic. Special celebratory scenes are programmed according to calendar, but lighting can be also controlled directly via a touchscreen interface.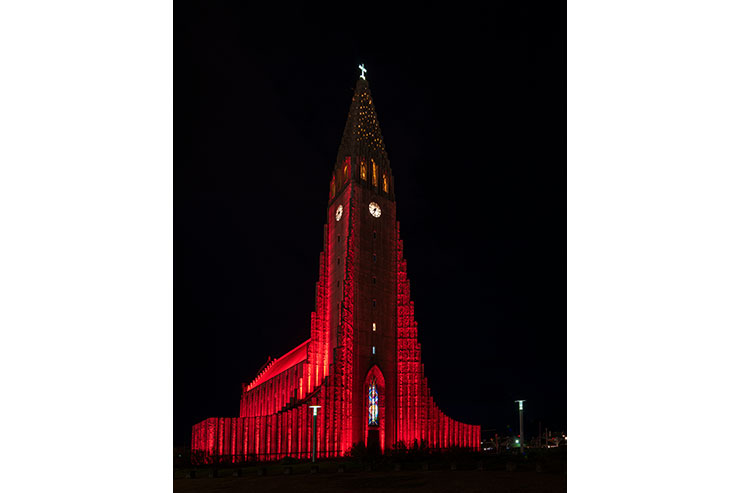 Generally, the exterior lighting grazes the façade, roof, and tower with colder tones of 4000K to offset the warm lighting of the interior and clock tower. Strategical placement of light fixtures and aiming help strengthen three-dimension and add contrast to the beautiful lava like texture of the façade. Careful adjustments to light intensity help to add even more dimension to the iconic architecture.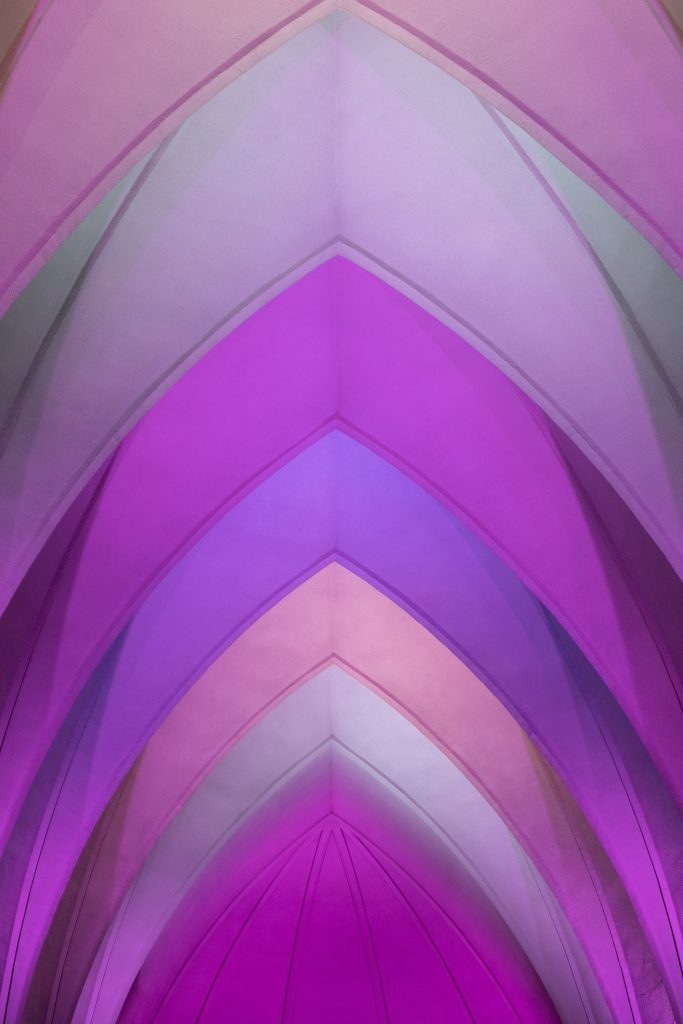 Hallgrímskirkja is probably the most photographed building in Iceland. While respecting the architectural heritage, Nordic daylight cycles and functionality during the church service and opening hours, RGBW is used to create breath-taking dynamic and colourful lighting scenes for the public to enjoy. This brings excitement and life to the public space around the church and extends the symbolic importance of the church.