By Hofstadter Fregosi y Asociados
The building aims to be a system that harmoniously integrates the new expected uses with a space of high-quality landscaping and urbanity, with various proposed activities with a strong symbolic character. An open, flexible urban facility is generated that allows the development of various contents and promotes social integration.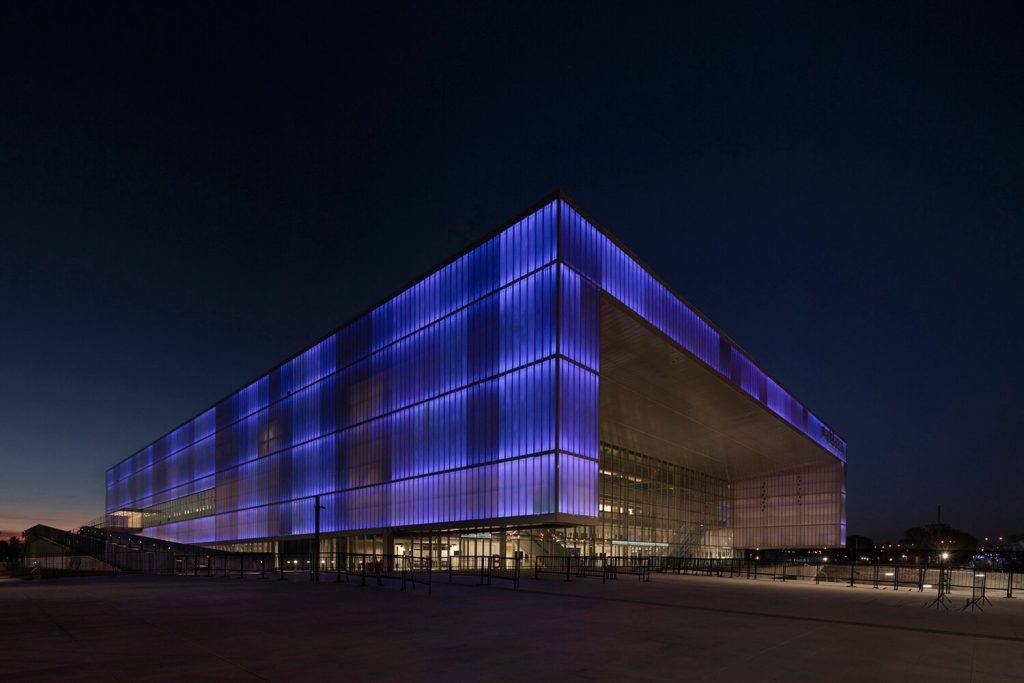 The building materializes as a container, which is strategically positioned on the premises, with compelling formalization given its character as a large-scale urban and metropolitan facility. Its main access is formalized as an arch/portal that becomes an outdoor stage. The black box and the translucent skin.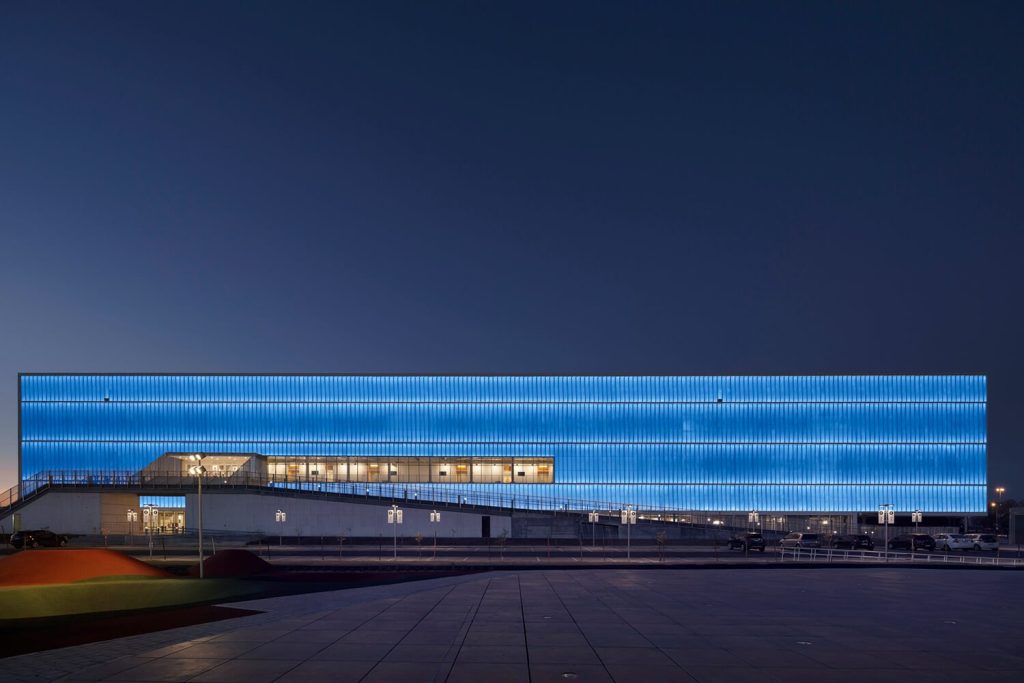 The envelope delimits a transition space between the interior and the exterior, where the interaction, circulation spaces, distribution halls, and a multi-height main hall are located, a skin made up of a "light" metal structure and a translucent polycarbonate enclosure, generating controlled openings and closings. "At night: A lightbox in the park. During the day: a diffuse clear interior".