By Licht Kunst Licht
The Hungarian oil and natural gas company MOL Group has built an iconic architectural ensemble as its new corporate headquarters south of the center of Budapest. Since its completion and ceremonial opening in December 2022, the 143-meter-tall tower on the banks of the Danube has been the highest building in the country. The elegantly upward-sweeping facade, which merges the five-story podium and the 28-story glass tower into an imposing ensemble, is a design by the renowned London-based architectural office Foster + Partners. In collaboration with the local architects from FintaStudio and the design team of Kinzo from Berlin, a modern new building has been created that impressively reflects the changes in the 21st century working world and MOL's corporate vision as well as the sustainability strategy of the global active company.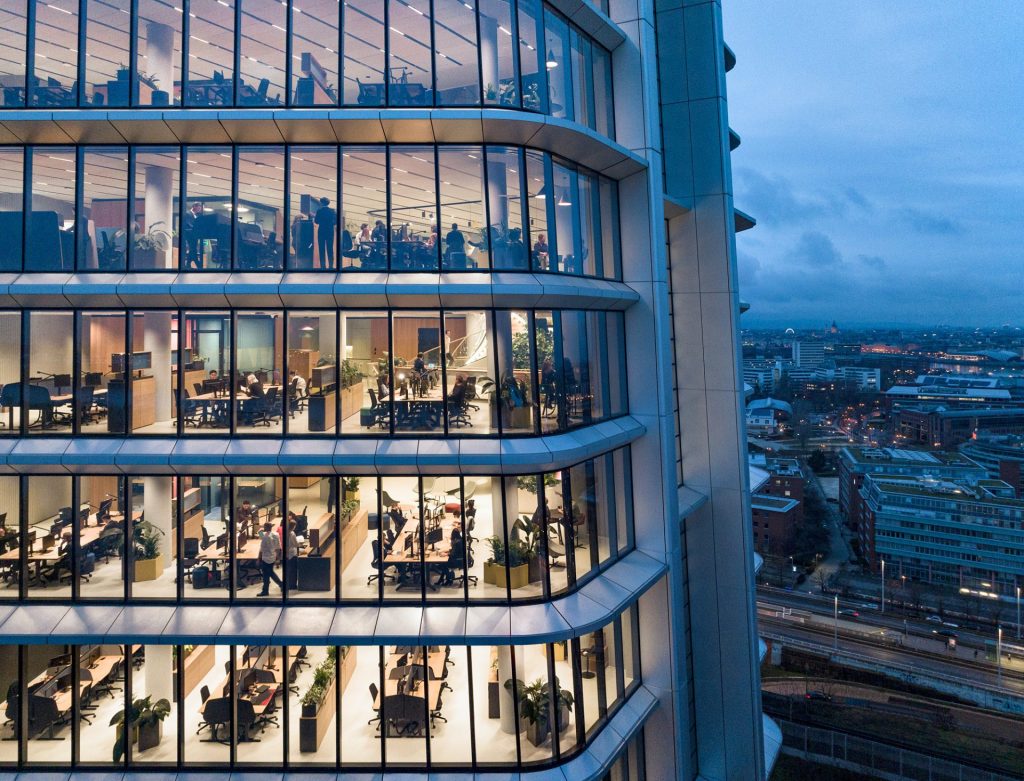 With innovative and integrated lighting solutions for the office spaces and representative areas, we showed that flexible and diverse user requirements are compatible with a functional, yet atmospheric lighting concept.